DIRECTIONS EMEA 2021, SOME NEWS FROM MILAN
DIRECTIONS EMEA 2021, SOME NEWS FROM MILAN
For various reasons, this year I am not present at Directions EMEA in Milan.
However, in the evening I collected some images published today by the participants and some colleagues, I republish the most interesting ones I found, they could be useful for those who were not present at the event.
By the weekend I will update the post with more images and other topics that I find interesting.
Remember that …some pictures are better than a thousand words!
DAY1
BUSINESS CENTRAL ROADMAP
The new ROADMAP for 2022 wave1 was presented.
The pillars have not changed much, the news are related to:
Improved reports (Excel report Layout !!)
Functional improvements
Supply Chain & Finance
More intuitive
Security
THE BUSINESS CENTRAL ONLINE MOMENTUM
"The online moment of Business Central" was introduced, very interesting data on the Cloud world
To date…
3300 partners
1800 Apps
20000 Customers
Great!
GLIPSE INTO THE FUTURE
Pillars for the future…
VISION
Customer can find, explore and start using BC+Apps themselves…
.. it will also be the vision of the near future, for now we go ahead as before with the partners from the beginning, the customers need it!
2D & QR BARCODE SYSTEM
Great News!
2d and QR are coming, already for the 2021 Wave2 release…
BETTER PERFORMANCE
Continuous improvement of performance …
MORE COUNTRIES
Added many other localizations
BUSINESS CENTRAL ONLINE (Cloud SaaS) ALSO FOR LARGE COMPANIES?
YES… thanks to scalability ..
AZURE MONITOR – MONITOR ANITHING!
Solution to collect, analyze and act on the data collected both for On-premise and Online
OAuth2.0 ALMOST MANDATORY … … no more BASIC AUTH!
REPORTING EVOLUTION – MORE OPTIONS
Very interesting … new perspectives for reporting … modern!
CLOUD WORKFLOWS: HOW-TO
Dogma on how to manage workflows in the cloud, several scenarios illustrated
WHAT'S NEW IN SERVER AND DATABASE
OTHER NICE FEATURES!
DAY 2
APPS IN BUSINESS CENTRAL
Italian Scenario.. 31,25 apps installed for each customer (average value)
PARTNER SANDBOX
Great! and finally!  … "partner can purchase users at low price for demo environments, development and validation
APPSOURCE – VALIDATION IS FULLY AUTOMATED
5 minutes!
WHERE TO STORE SENSITIVE DATA?
NEW ON BOARDING FRAMEWORK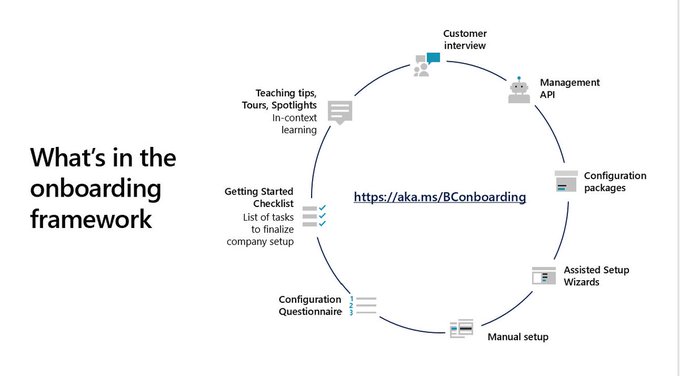 NO MORE CLOUD LIMITATIONS FOR CLOUD MIGRATION
NO LIMITS! Great!
CLOUD MIGRATION SCENARIO
S2S  Autentication
DAY3
Business Central Connector for Power Platform
A coming soon new feature: "Find records" based on Input! > Filter Query
WHAT IS A LARGE CUSTOMER IN BC ONLINE TODAY?
Nice numbers…
AVERAGE AGE (YEARS) FOR BC PEOPLE
very interesting…
and very interesting too..
GITHUB COMMUNITY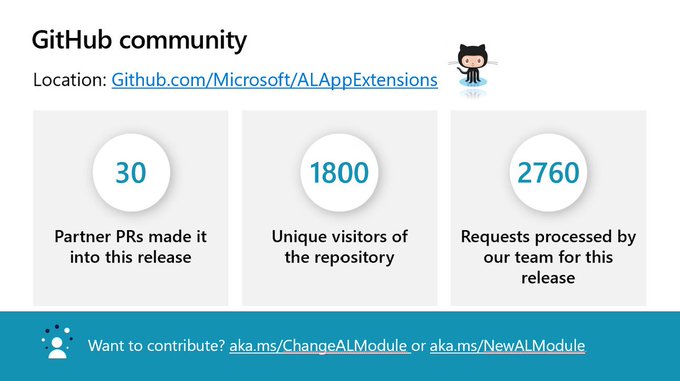 "EDIT IN EXCEL" EVERYWHERE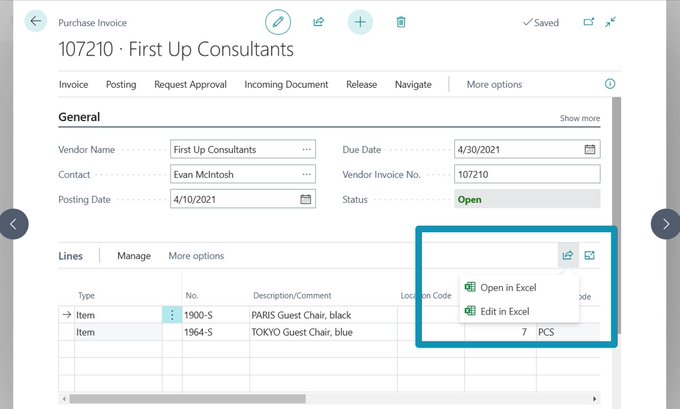 NEWS ABOUT DOCKER AND BUSINESS CENTRAL
Check out this post by Freddy to choose the best configuration, very interesting.
Docker and Business Central | Freddys blog
nav-arm-templates/InstallOrUpdateDockerEngine.ps1 at master · microsoft/nav-arm-templates · GitHub
THE "VISIONS"
ONE FOR AL & AL FOR ONE